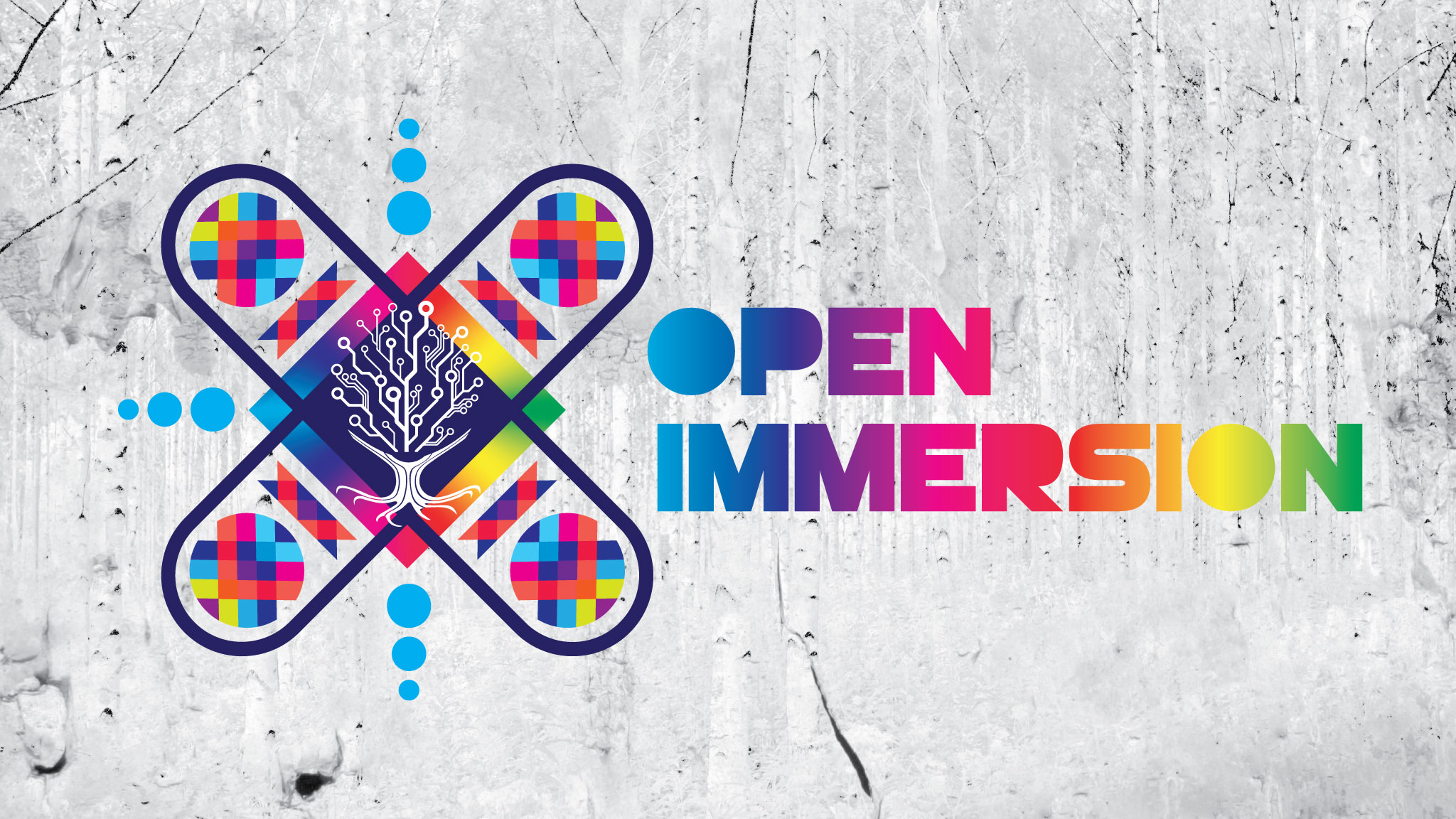 Creative Doc VR Lab
Open Immersion II supports the building of VR practice from the POV of Indigenous creators across Turtle Island. The three-part virtual lab offers mentorship, resources, creative ideation and development, and the opportunity to present final pitch packages to key industry members at imagineNATIVE 2020. The lab will build creator capacity to work in VR, support the development of six non-fiction VR projects by six creators, and break barriers to new technologies. Produced in partnership with the Canadian Film Centre and imagineNATIVE Film + Media Arts Festival, supported by the Ford Foundation.
Bettina is a Sundance Knight Foundation Fellow, a Flaherty Seminar Fellow, an October Colony Screenwriters Residency Fellow, a Research and Curatorial Fellow at Slought (UPenn), and an iEAR Fellow (RPI).
Rose Stiffarm is a Blackfoot filmmaker, artist, and educator from the Siksika Nation, with family from the Cowichan, Tsartlip, A'aninin, and Nakoda Nations. She was born and raised in Seattle, Washington. When she was young, her dad would give her cameras so that she could take pictures, and she'd fight to make her own home movies with a VHS recorder. Rose made her first short documentary in an afterschool film program through the Ijo Arts Media Group and later became involved with Longhouse Media as a board member and youth film mentor.
Rose moved to Vancouver, BC, in 2009 to formalize her film training and to work in film and television. Rose is an alumna of Capilano University, where she received her Diploma in Indigenous Independent Digital Film, Certificate in Cinematography for Film & Video, and a bachelor's degree in Motion Picture Arts.
In 2018, after working on a number of independent and industry film and television projects in BC and the US, Rose moved to Montreal to further advance her education and grow her network. She is now a member of the Directors Guild of Canada and is working towards her master's in Film Studies at Concordia University.
Samay has also facilitated film programs at Sketch Working Arts, including Fluidity on Film, a film program for 2SLGBTQ youth. She held her first solo show, "Will You Listen?: Latinx Voices in Tkaronto," a projection-based media installation at the Whippersnapper Gallery, in 2017. Samay has worked as a video designer, production designer, and editor for Indigenous artists and filmmakers across the country, including on the experimental film Dreams Untold, written and directed by Jamie Whitecrow, the futurist documentary The Ceremony, directed by Taina Da Silva and Becca Redden, the short film Paladin, directed by Lu Asfaha, and various creative works for Cheryl L'Hirondelle and the Chocolate Woman Collective.
https://samaycajas.com/
Soup for My Brother
was awarded Best Documentary at the 2016 Liverpool International Film Festival in the UK, and
Give and Take
(co-directed with Deecee) won the Emerging Filmmaker award at the 2015 LA Skins Fest in Los Angeles. His experimental short
Scarlett
, co-directed with Deecee and Akshay Raheja, was made while he was studying 35mm film production at the FAMU film school in the Czech Republic, and received a Special Mention at the 2016 Arte Non Stop Festival in Buenos Aires, Argentina. Many of Jones's short films are distributed by the Canadian Filmmakers Distribution Centre (CFMDC) in Toronto, including
Soup for My Brother
,
Empire State
,
[untitled & unlabeled]
,
Ode to the Nine
and
Gik:skwod
.
Terry intends to pursue a master's degree in Film Studies in the fall of 2021. Eventually, he wants to be an accomplished filmmaker and a professor of Indigenous media studies. Like many other Native communities, his home territory is confronted with many issues that negatively impact its quality of life (loss of language, drug abuse, diabetes, environmental dangers, public safety and injustice). It is his hope that his future film projects will promote and facilitate dialogue that can lead to changes in public policy in his home territories and on the federal and global level.
Official website: www.tornjerseymedia.com
Instagram: @cornsoupman, Twitter: @cornsoupman